CAR INSURANCE IN SPAIN FOR ENGLISH OR SPANISH REGISTERED VEHICLES.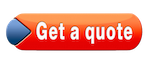 Car insurance in Spain & Europe in English.
Take out car insurance in Spain now with www.insuranceinspain.com and enjoy the benefits of this campaign by Liberty Seguros. *Offers subject to the limited period as specified in the offer! Liberty Seguros are offering periodic cash back offers on car insurance. (This offer applies to life insurance and house insurance so please contact us if you are due for renewal or are planning a new policy as we can save you money).

Budget Car insurance in Spain
www.insuranceinspain.com will offer you a very competetive car insurance policy that has far better cover than most of their car insurance competitors and is suitable for expatriates that live in Spain permanently or temporarily, so you need not worry about the cover.

Having the right Car insurance in Spain is very important. Even if you are looking for low cost insurance, be aware of the policies that reduce or even remove certain car insurance cover to reduce the premium. You will only get what you pay for. Care should be taken and you should always read the ¨what is covered¨section of your car insurance. red our blog on cheap car insurance in Spain-the pitfalls.
The benefits of car insurance in Spain.

Insuring your car in Spain with www.insuranceinspain.com offers you total coverage to both driver and passengers in the event of an accident. We also provide roadside assistance from mile zero and take care of dealing with your fines. Now you can insure your car with one of the best insurance companies worldwide, with almost 100 years of experience that also offer services and products related to the protection of goods worldwide and with over 100,000 international clients in Spain.
Good drivers can earn a no-claims discount of up to 65%

Vehicle value considered "as new" for total loss, fire or theft claims during the first two years

Help with processing fines

Personal Accident Cover for the driver (compensation and monthly income)

Extended Travel Assistance Cover: (24 hours a day/365 days a year). The assistance telephone numbers are enclosed with the policy for Spain and abroad

Roadside assistance from kilometre zero

Free choice of vehicle repair garage

Damage caused to the interior upholstery of the insured vehicle, when the policyholder has helped a victim in an accident, for up to maximum of 300€
Basic cover for car insurance in Spain & Europe.

In this section you will find the basic covers that www.insuranceinspain.com offers for expatriates with Liberty Seguros. A product designed specifically for Expatriates who live outside their country of
origin in Spain. With this type of Car insurance policy you will get basic coverage on your car insurance so you don't have to worry about anything.
This basic coverage includes compulsory insurance of civil liability and third party insurance, plus other responsibilities.
But there are additional covers that can complement your car insurance. Have a look at the information below and compare it to what other car insurance companies offer. You will see that no other insurance company offers more cover at the lowest price. If you are looking for an insurance policy that offers guarantees you have just found it. Your car will be legal and safe with Liberty Seguros.



We offer you the most comprehensive insurance:
Mandatory Third-Party Liability

Voluntary Third-Party Liability

Liability for the vehicle catching fire

Liability for trailers and/or caravans weighing up to 750kg

Third-Party Liability caused by the cargo

Legal Defence

Bail Bonds

Help with Personal Injury Claims

Help with Material Damage Claims

Legal Assistance for Traffic Administration and Road Safety Offences

Personal Accident Cover for Driver and Passengers: Death, permanent disability and healthcare

Roadside Assistance
Don't think twice, get in touch with us and ask for a quote for your vehicle insurance. You will realise that what we offer makes us different from our competitors. We provide you with wide coverage, trust and security to make your stay outside of your country of origin as pleasant as possible.
Optional covers for your car insurance in Spain
www.insuranceinspain.com offers the best optional covers for your car insurance. Complete your basic car insurance cover by customising your insurance policy according to your needs.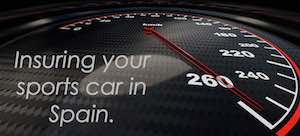 Additions that compliment your car insurance in Spain include: coverage against damage causedby vandalism, glass breakage, theft or damage caused by traffic accidents. We also offer special conditions to acquire a replacement vehicle. With a variety of optional add ons to your car insurance polic, it allows us to satisfy all our customers.
Leave your worries in our hands. As you can see, we have one of the broadest covers for car insurers in the Spanish market. We can insure your car for the minimal legal requirements and make sure your passengers are covered and that you are properly protected. Remember that with car insurance you get what you pay for and most car insurance providers will reduce or cut the cover or increase your first excess ( the amount you have to pay in the event of you causing an accident).
Fall or Overturning of the vehicle, Collision with other vehicles or with any other moving or stationary object

Malicious damage

Accidents caused by defective material or building defects

Damage to upholstery

Windscreen breakage

Hail damage

Damage to the insured vehicle caused by fire

Theft of the insured vehicle

Replacement vehicle

Personal accident to the driver (Compensation and Monthly Income)

Subsidy for temporary suspension of driving licence
Our product "Car Insurance in Spain for Expatriates" is one of the most competitive in the Spanish market. Compare prices and covers and you will confirm that no one offers more for less. Invest in peace of mind and get your car insurance from us.
Basic Car insurance in Spain Cover
Includes damage caused to third parties and the following covers:

Mandatory and voluntary liability.

Legal defence and damage claims.

Legal assistance (Processing of Fines).
Basic Car insurance in Spain Cover plus Fire and Windscreen
Includes the aforementioned covers, plus fire cover for the vehicle.
Basic Car insurance in Spain Cover plus Fire and Theft
Includes the aforementioned covers, plus vehicle theft cover.
Fully Comprehensive Car insurance in Spain with no Excess
Gives the full cover and services of the policy.
Fully Comprehensive Car insurance in Spain with an Excess
Gives the full cover and services of the policy.

If you have chosen this option, bear in mind that the value of the excess will be deducted from each claim for own damage and/or theft cover.
Depending on the deductible chosen, you will obtain a discount on the insurance price. The higher the deductible, the higher the discount.

Optional - additional car insurance cover in Spain:
Suspension of Driving licence.

Due to the fact that Liberty Seguros designed this Motor insurance policy with each individual driver in mind, a flexible product has been created, which can be perfectly adapted to your needs. It includes a careful combination of basic covers which can be complemented with a wide range of additional covers:
No need to pay more on your car insurance for expatriates in Spain. Contract your policy with www.insuranceinspain.com and have the car insurance cover that is suitable for you.