INSURANCE IN SPAIN - IN ENGLISH - WE DO IT ALL!
THE BEST INSURANCE IN SPAIN
AIRCRAFT INSURANCE

Private Aircraft, Drone & Microlight insurance in Spain for Aircraft insurance
quotes that offer pilots all the flying protection they need.
ACCIDENT & INJURY INSURANCE

Accident and injury insurance worldwide for any injuries at work, home or play.
APARTMENT INSURANCE

Apartment, Flat, studio, bedsit & letting insurance in Spain, made easy.
BRITISH REGISTERED CAR INSURANCE IN SPAIN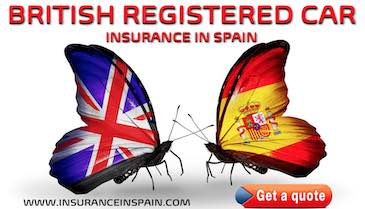 Insuring your English registered car in Spain. Our cheap British registered and UK plated car insurance policies in Spain meet all legal requirements and includes European breakdown recovery Insurance.
BEACH, DUNE, GOLF & VW BUGGY INSURANCE

Beach, golf, dune and VW buggy insurance is now available for Spanish and UK plated vehicles.
BICYCLE & CYCLING INSURANCE IN SPAIN

Insure bicycles against theft and damage and protect yourself from accident and any injury that may occur & includesThird party liability insurance for cyclists.
BREAKDOWN RECOVERY INSURANCE IN SPAIN.

It is illegal to tow a car in Spain and our 24 hours a day 365 days a year breakdown & accident recovery vehicle insurance will ensure that your vehicle and you are looked after.
BUILDINGS & CONTENTS INSURANCE IN SPAIN.

Buildings and contents insurance for house, holiday homes and rentals in Spain with all risk cover available.
BUSINESS & COMMERCIAL INSURANCE IN SPAIN.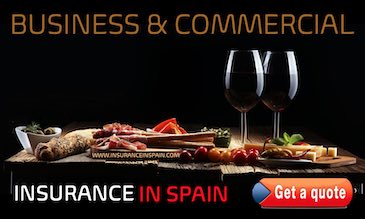 Our business and commercial insurance can protect you with cover for goods, theft, employee dishonesty, deterioration of refrigerated stock, vandalism, consequential losses and loss of profit.
CAMPER VAN, MOTORHOME & RV INSURANCE IN SPAIN.

Insurance in Spain for Camper vans, Motorhomes, Camping trailers, RV's and Caravans covered with European Breakdown cover.
USED CAR DEALER WARRANTY INSURANCE - SPAIN

Car dealer warranty insurance in Spain providing a warranty against mechanical and parts defects that are no longer covered by the manufacturer.
CAR RENTAL INSURANCE IN SPAIN.

Collision Damage Waiver insurance for people renting vehicles in Spain
CAR INSURANCE IN SPAIN IN ENGLISH

Car Insurance starts from the basic legal minimum insurance of third party, third party fire and theft cover, with or without windscreen cover to fully comprehensive including breakdown recovery and legal defence.
CHEAP CAR INSURANCE QUOTES IN SPAIN.

How to get a cheap car insurance quote in Spain. Getting a cheap insurance quote is easy, possibly giving youcover that could cost you dearly.
CHEAP CAR INSURANCE QUOTES UK AND SPANISH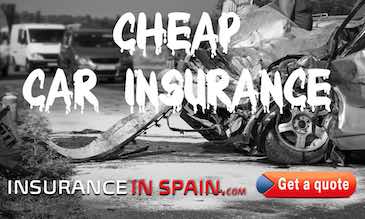 Cheap English & Spanish plated car insurance in Spain
CARAVAN & TOWING INSURANCE IN SPAIN

Insurance for Caravans and towing in Spain and Europe.
CASH BACK INSURANCE IN SPAIN

Getting cash back on Liberty Insurance premiums in Spain.
CASTLE & HISTORICAL BUILDINGS INSURANCE

Insuring a Castle or Historical Building in Spain.
The type and use of building and whether it is listed or protected under the Spanish system to safeguard the architecture or the integral structure, you will find insurance for it here.
CAT INSURANCE IN SPAIN AND EUROPE.

The best Cat & Kitten insurance products in Spain.
Protectapet, the leading pet healthcare and pet plan providers in Spain in English
CAVE HOUSE INSURANCE IN SPAIN.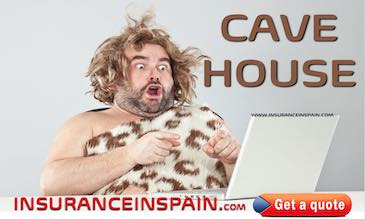 The best Cave and mountain house provider in Spain.
CLASSIC & VINTAGE CAR & MOTORCYCLE INSURANCE IN SPAIN.

Insurance for Classic Cars, Motorcycles, Vans, Pickups, Military vehicles.
COMMUNITY INSURANCE IN SPAIN

Insurance for communities and urbanisations in Spain.
COMMERCIAL VAN & VEHICLE INSURANCE IN SPAIN

Vans & Commercial vehicle Insurance.
Many more people today own vans, pick up trucks as their daily means of transport.
CYBER INSURANCE IN SPAIN.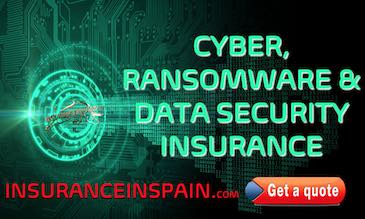 Cyber and Ransomware insurance in Spain.
In this digital age, losing data or having your data frozen or stolen can represent serious losses for any company in Spain.
DANGEROUS DOG INSURANCE IN SPAIN

Insuring a dangerous dog in Spain.
All dogs classified as dangerous dogs or breeds in Spain must have a minimum third party liability insurance.

The best Pet Insurance in Spain - ever.
Just like humans, Pets do get ill from time to time and online pet insurance is often the answer.
DENTAL INSURANCE PLANS IN SPAIN

Private Dental Health Insurance
Private dental insurance in Spain is available as a stand-alone dental insurance policy.
DRONE INSURANCE IN SPAIN.

Drone & Model Aircraft insurance in Spain.
Liability insurance for private, professional and hobbyist drone users.
ELECTRIC VEHICLE & SCOOTER INSURANCE

Electric Scooter, Bicycle and Vehicle insurance in Spain
New legislation means that there is a requirement to legally insure these vehicles for road use.
EMERGENCY CONTACT TELEPHONE NUMBERS IN SPAIN & EUROPE.

Emergency Telephone Numbers for Liberty Seguros in Spain.
EVENT INSURANCE IN SPAIN.

Special Events Insurance in Spain..
An event insurance that will protect you from being sued by a member of the general public against personal and public injury, loss of earnings, cancellation and legal fees are paid by the insurer.
FARMHOUSE & AGRICULTURAL EQUIPMENT INSURANCE IN SPAIN.

Insuring your Farmhouse in Spain.
We can insure, crops, poultry, machinery, livestock and crops as well as provide insurance for buildings and contents and any civil and defence or public liability insurance in Spain.
FINANCIAL PLANNING SERVICES IN SPAIN.

Free Financial and Consultancy services in Spain.
We offer a full and comprehensive free evaluation and financial planning report by professional, qualified financial consultants and experts in their fields.
FISHING & HUNTING INSURANCE IN SPAIN

Fishing & Hunting insurance in Spain
Insuring your equipment and fishing tackle from theft, misuse or simply protecting yourself from injury is essential. Fishing equipment can be very expensive to replace and fines can be high if you do something wrong.
FLEET INSURANCE IN SPAIN.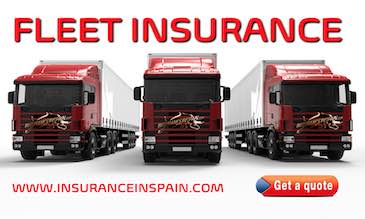 Get a comparison quote for all your fleet insurance in Spain.
We can provide you with the right type and cover for your car hire or fleet insurance needs.
FLOOD RISK INSURANCE IN SPAIN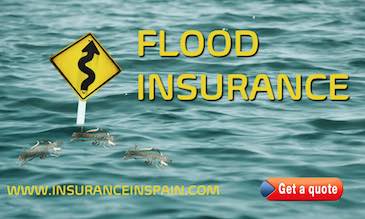 Flood risk insurance for disaster and Natural phenomena in Spain.
It might seem strange that in a country like Spain, where we have very little rain, flood and phenomenal natural weather events do occur.
4 x 4-OFF-ROAD VEHICLE INSURANCE IN SPAIN.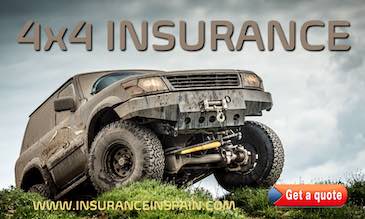 Off-road and 4 x 4 vehicle insurance in Spain.
Insurance for your 4x4, off-road vehicle or for things like dune buggies, beach buggies, quads and special sand and modified off-road vehicles, we can insure them all, including UK registered vehicles.
FUNERAL PLANS IN SPAIN

Funeral planning in Spain.
Funeral plans in Spain allow you to pre-pay for your funeral costs now, at today's prices and ensures that your next of kin and relatives do not have to worry about your funeral costs in the future.
FUNERALS DIRECT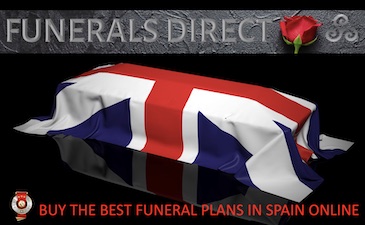 Buy the most affordable Funerals plans in Spain the easy way. Funerals Direct offer 3 amazing packages designed for Expats living in Spain with up to 50% cash back after 15 years.
GADGET INSURANCE IN SPAIN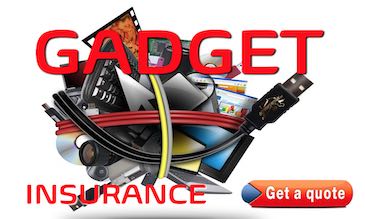 Gadget insurance in Spain in English
Get the best prices to insurance all your gadgets from mobile phones, laptops, ipads and accessories for theft or damage.
GOLF AND GOLFING INSURANCE IN SPAIN

Golf, golfing, buggy and equipment insurance in Spain.
We can offer golf insurance to cover your golf buggy, golf clubs and the hole-in-one. Relax, enjoy your golf and take the worry and stress out of any concern about your expensive golf clubs.
GOODS IN TRANSIT INSURANCE IN SPAIN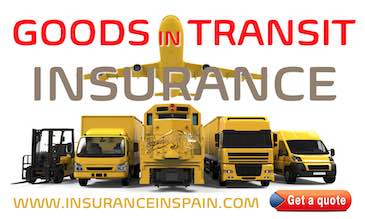 Insuring your goods in Transit in Spain
Insuring your goods in transit from anywhere in Spain. Whether you are a removal company, car transporter or have a business transporting and moving goods from Spain, a freight or haulage company.
GREEN CARD INSURANCE IN SPAIN AND EUROPE

Green Card vehicle Insurance in Spain?
If you have insured your motor vehicle or car with us, whether its a Spanish registered or British registered vehicle, a green card is included as standard, FREE of charge.
HARLEY DAVIDSON INSURANCE IN SPAIN.

Insuring your Harley Davidson in Spain.
Insuring your Harley Davidson is as simple as giving us a call. British and Spanish registered Harley Davidson`s in Spain can be insured and our Harley Davidson insurance comes standard with full motorcycle breakdown recovery assistance and home start services.
HEALTH INSURANCE IN SPAIN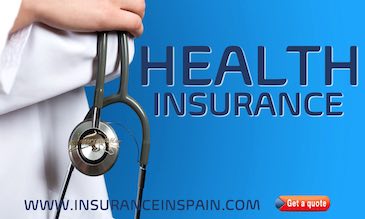 Health & Medical Insurance in Spain.
Having Health insurance in Spain is a serious consideration if you live, work or have retired to Spain.
HOLIDAY HOME INSURANCE

Holiday Home Insurance Spain.
Our holiday home insurance will provide you with 24 hour, 365 days a year home assistance even if you are away.
HOTEL INSURANCE IN SPAIN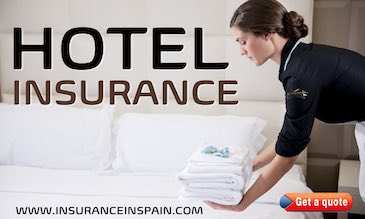 Hotel Insurance in Spain.
With cover for accidents and injuries, pools, guests and disasters, this cover is unique and tailored to your Hotel, Hostel or Bed and breakfast.
HOME & VILLA INSURANCE IN SPAIN.

Villa and house insurance Spain.
From small apartments, houses, urbanisations or private villas, With 24 hour, 365 days a year free call out and assistance service, you won´t have to worry about any emergencies at home.
HOUSE INSURANCE SPAIN

The best House insurance in Spain.
Buildings, contents, all risks and accidental damage insurance are also available and includes our renown 124/7 365 day Emergency call out service.
HORSE, PONY & RIDER INSURANCE IN SPAIN

The best Equine insurance in Spain.
Low cost horse, pony and rider insurance is considered essential when riding a horse or pony in Spain to protect yourself and the horse or pony from accident and/or personal injury. Vet's fees can also be covered.
HUNTING & FISHING INSURANCE IN SPAIN.

Hunting & fishing Insurance in Spain.
Insuring your guns, equipment and tackle from theft, misuse or simply protecting yourself from injury is essential. Hunting equipment, guns, shells, clothing and boots can be very expensive to replace and fines can be high if you do something wrong.
HYBRID & ELECTRIC CAR INSURANCE

Hybrid or Electric Car Insurance in Spain.
Hybrid and Electric Car insurance in Spain is like any other type of car insurance in Spain. Spain has had a remarkable growth in Hybrid and Electric cars and the insurance companies are still gauging the impact on their insurance policies for repairs.
INSURANCE AGENTS COSTA BLANCA SPAIN.
Getting the best prices for any insurance in Spain.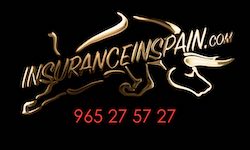 At www.insuranceinspain.com we aim to provide you with the best products and services available.
INSURANCE FOR PENSIONERS IN SPAIN.

Insurance for Pensioners in Spain.
We have many special insurance offers and discounts on our Car insurance and House insurances for Pensioners, living, working or retired in Spain.
JET SKI INSURANCE IN SPAIN.

Jet Ski and Marine insurance in Spain.
All too often these sleek, fast machines can turn into an accident waiting to happen. Keep your jet ski insured against any 3rd party liability, theft, fire and sinking. Be Safe on the water.
LANDLORD INSURANCE- SPAIN

Landlord and property rental insurance in Spain.
From buildings and contents insurance through to civil and public liability, all risks and the peace of mind in knowing that you have a 24 hour 365 days a year emergency call out service.
LIBERTY SEGUROS AGENTS IN SPAIN.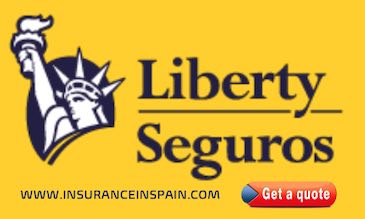 Insurance in Spain for Expats in English.
www.insuranceinspain.com are proud to be associated with Liberty Insurance (Liberty Seguros).
LIFE INSURANCE IN SPAIN

Life Insurance for Expats in Spain.
Even a small life insurance cover of 10,000€ will cover your funeral costs and provide additional funds. With low premiums and cover up to the age of 80, our life insurance plans are worth having.
MARINE INSURANCE IN SPAIN.

Boat & Marine insurance in Spain.
With mandatory civil liability cover, damages to the boat itself and cover for the hull, engine, sails, masts, auxiliary equipment and crafts, special fixtures and equipment, personal belongings and the trailer.
PRIVATE HEALTH INSURANCE SPAIN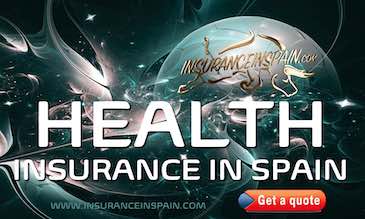 Private Health & Medical insurance for Expats in Spain.
Private medical insurance in Spain is highly rated by the Expats that live and work here. As everyone´s medical needs are different, please consult us for a quotation for Medical Insurance.
MOBILITY SCOOTER INSURANCE SPAIN.

Mobility Scooter insurance in Spain.
Insurance for Mobility Scooters and Wheelchairs is available in Spain.
MORTGAGE PROTECTION INSURANCE IN SPAIN.

Mortgage protection insurance in Spain
Mortgage protectin insurance in Spain provides a life insurance benefit that will pay off the balance of your mortgage in the event of death.
MOTORCYCLE & BIKE INSURANCE IN SPAIN.

Motorcycle and Motorbike Insurance in Spain.
Motorcycle, motorbike and scooter insurance quotes, the best in Spain. Younger drivers can also be covered.

Motorhome, Camper vans & RV insurance in Spain.
Insurance policies specifically designed for Motorhomes and Campervans are available from www.insuranceinspain.com and can include British registered vehicles and incorporate a full breakdown and recovery service.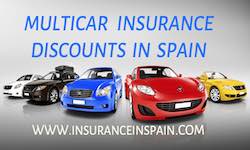 Get a quote for Multicar Insurance in Spain.
Getting a quote from us for more than one car insurance policy can save you a lot of money in the long run. All our Multi Car and Multi House policies are in English.

Senior Citizens insurance offers & discounts in Spain.
Our over 50's insurance policies are in English and we can save you money.

Cover any accidents at work or at home.
Personal accident and injury insurance in Spain is designed to protects people who enjoy their free time by practising their favourite hobbies or sports such as cycling, hiking, skiing, athletics, tennis, paddle boarding, windsurfing etc.

Protection for your pet wherever you are
This Pet Insurance covers any breed of any age with fixed premiums for life. Online delivery and a full back up telephone service. From Spain's leading pet healthcare providers, this is the ultimate in Pet Insurance Plans in Spain.

Professional indemnity insurance for businesses in Spain.
A simple and easy solution to protecting your business interests in Spain.

Public liability Insurance in business.
This includes activities that take place off-site, at events and activities organised by your company and covers anyone, apart from employees, with whom you interact as part of your business operations.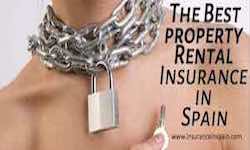 Protecting your rented property with insurance in Spain.
Our Rental and Landlords insurance can also cover you for loss of rent and legal fees in the event of squatters and provide emergency 24/7 365 day a year call out service even if you are not there.

Travel and Personal Accident Insurance for Scuba Diving in Spain.
Make sure you are covered with some form of insurance and do check the insurance cover available from the diving school. We have two Scuba diving insurance options available.

Insuring your Sports or Luxury car in Spain.
Insuring your luxury car or sports car in Spain need not be expensive. Most cars depreciate in value as soon as the car leaves the showroom, and protecting these assets makes common sense.

Insurance in Spain for static homes and caravans.
The best insurance products for holiday or permanent homes for residents or visitors to Spain

Hitch up with our insurance for Trailers in Spain.
If you have a trailer, whether it be for garden refuse, a boat trailer, a horse box or something similar that you use in Spain, even if it is English registered, we can insure it.

Insurance for WORLDWIDE travel destinations.
You should ask yourself if your travel insurance covers you in the event of a terror attack and for repatriation in the event of contracting the coronavirus - ours does. Skiing, sports, single and multi-trip options are available.

Worldwide Pet Travel Insurance.
NEW & EXCLUSIVE .This amazing pet travel insurance is one of a kind and provides you with peace of mind for you and your pet wherever and whenever you travel, by sea, air or land, making sure your pet is protected for accidents and illnesses wherever you go.

Wedding and Travel Insurance in Spain.
In the heat of getting your wedding organised, you may have overlooked the simple process of giving yourself that final peace of mind of making sure that your belongs, your trip and your health are protected.

Insuring your Villa in Spain.
Talk to our Specialist Villa insurance team and they will provide you with a competitive quote for your Villa. Getting the right insurance to cover your needs is an essential part of protecting your assets.

How V.I.P. Insurance in Spain can save you money.
V.I.P. property and Villa Insurance is exclusively designed for those people who's property insurance premiums are over €1,000 per year. With this option you can reduce your premiums by as much as 30%. Ask for details.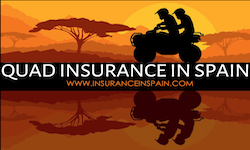 Quad, a four wheeled, off-road utility vehicle insurance in Spain.
With many off road links and amazing country and mountain roads all over Spain, Quads have become very popular. We also cover VW Buggies, Dune Buggies and Beach Buggies.

Insurance for young drivers in Spain.
Insuring a young driver on Mum and Dad's insurance policy may not be the way to go. We have ways to reduce premiums so young drivers can gain advantage of their own No Claims Bonuses.

A guide to making a Consorcio claim in Spain.
We offer a FREE Consorcio claims handling service to all our own clients. We can also offer a Consorcio claims handling service for anyone else, even if they don't have one of our policies, including other insurance Agents and Brokers in Spain.

Insurance Alicante, Costa Blanca, Spain - in English.
Our insurance products will cover your Car Insurance or House Insurance, Holiday Home Insurance, Health Insurance, pet Insurance, Life Insurance, Marine Insurance, and just about anything you need regarding insurance in Alicante or in Spain for anything. We do it ALL!

Get a quote for insurance in Almeria.
Get a quote for car, house, holiday home, health, life, landlords and pet insurance and just about anything you need including liability and dangerous dog insurance. Our qualified and experienced insurance team will guide you through the variety of different types of insurance and cover that you might need in English.

Insurance in Andalusia, Costa Almeria, Spain - in English.
Insurance Andalusia Spain, Insurance Andalusia, Car insurance Andalusia, House insurance Andalucia, Expat insurance Andalucia, Insurance Agents Andalucia, Insurance in English Andalucia, Holiday Home insurance Andalucia, Health Insurance Andalucia, British Registered Car Insurance Andalucia, Life Insurance Andalucia, Pet Insurance Andalucia, Insurance Andalusia, Marine insurance Andalucia, General insurance Andalucia,

Insurance in Barcelona Spain - in English.
We cover all insurance products needed for the Expat community in Barcelona, Catalonia, Spain.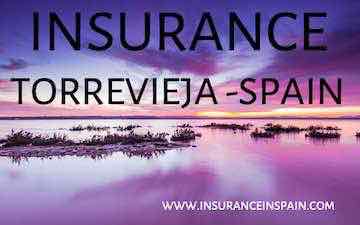 Insurance Torrevieja, La Zenia Spain - in English.
Insurance in Torrevieja Spain -We do it All!

Insurance Cartegena Spain - in English.
If you are looking for any form of insurance in Cartegena in Spain then we can provide you with any type of insurance you need.

Insurance Costa Brava, Spain - in English
We provide insurance for the Costa Brava region including Girona. This region is rapidly developing into an Expat haven as it is close to the French Border and only a few kilometres north of Barcelona.
Insurance Costa Blanca - in English.
Insurance for British registered cars on the Costa Blanca as well as House and holiday home insurance policies and property insurance on the Costa Blanca in Spain are all in English. Get a quote for any car, house, holiday, life, or health insurance from our experts and we will explain the insurance conditions to you.

Insurance in Gran Canaria - in English
The complete range of insurances for Expats on the Canary islands in English. From home, car, life, pet, liability, marine, boat, quad, watercraft, fishing, holiday home, renters and Landlords insurance, motorhomes, caravans and mobile homes, SUV's, commercial vehicles, classic cars and Health and medical insurance for private or residential purposes.

Insurance in Malaga, Spain in English.
Insurance for car, home, life, pet, marine, public liability and personal accident and injury in Spain are just a few of the normal insurances that we can provide for Expats living or working in Malaga. We do it all!

Insurance in Mallorca - In English.
Insurance for just about anything in Mallorca including Car Insurance, House insurance, home insurance, holiday home insurance, health insurance, life insurance, pet insurance, marine insurance, buildings and contents insurance, Landlords insurance, renters insurance, liability and Dangerous dog insurance, golf clubs and buggy insurance, we do it all.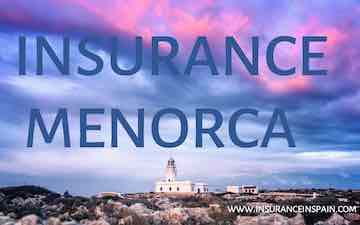 GET THE BEST INSURANCE QUOTES IN MENORCA - IN ENGLISH.
Insurance in Menorca/Minorca for anything - We do it ALL! One of our most popular insurances on Menorca is marine and boat insurance. We insure everything from rubber dinghies, speed boats, pleasure craft, jet skis, mega yachts, commercial vessels, hire boats and fishing trips for tourism.

Insurance in Valencia - In English.
British registered car insurance is available in Valencia, with policies in English. These policies include the statutory 24/7 breakdown recovery insurance, 365 days a year, annual green card that is valid throughout Europe and with policies in English.

Insurance Costa Del Sol - In English.
We provide Home, Motor, Car, and holiday home insurance on the Costa Del Sol or any other type of insurance, If you are renting a property, have a look at our comprehensive Landlords & Renters insurance.

Insurance Ibiza Spain - in English.
Get some of the best property and vehicle insurance quotes in Ibiza from some of the best insurance companies in Spain.

Insurance in Lanzarote Spain - in English.
We provide some of the best and most affordable Insurance for Expats living in Lanzarote. Get a quote today - we do it all!

Insurance in Madrid in English.
Get a quote for just about any type of insurance you need if you live, work or are just a retired Expat in Madrid, Spain.
Get the best insurance quotes in English in Seville.
Insurance in Sotogrande, on the Costa Del Sol
Sotogrande is one of those remarkable places in Andalusia that is the largest privately owned residential development that was once a gated community. Even the wealthy need to protect their investments and we do offer some remarkable home insurance packages that can guarantee a saving of 30% on any existing house insurance policy in Sotogrande where you are paying over €1,000.00 a year.
Registered with the DGSFP under code number C0467X02326481P with registered offices at Carrer Les Capalletes 18, Bajo. Benitachell, 03726.
Copyright Plegasus Europe SL. All rights reserved. Updated April 2021