For all your Aircraft, Drones, Microlights and model aircraft insurances in Spain please click on the picture to fly directly to the page. We offer all forms of Aircraft and Aviation Insurance including Liability for any damages caused to others. Commercial and Private aircraft insurance as well as Microlights, Commercial and private Drones, model aircraft and just about any form of aviation that requires insurance in Spain.
This insurance covers you for any accidents in any type whether at home or work. In any kind of vehicle, boat or aircraft, including injuries sustained as a pedestrian, driver or passenger, anywhere in the world and includes medical assistance, death cover, partial and total disability. Personal accidental and permanent injury insurance in Spain also protects you at home, in the garden and for insurance for a variety of sports activities.
Whether you own your apartment or flat, bedsit or studio or even rent one, or have one to let to improve your income or cover mortgages and loans, we know that protecting your assets by insuring your apartment, studio, bedsit or flat in Spain as one of your most valuable assets is essential. Apartment insurance can include building and contents insurance and rental liability insurance as well as just the contents if you are renting an apartment in Spain
.
British registered car insurance in Spain & Europe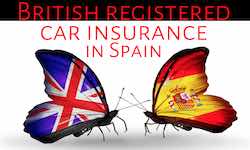 Insuring your English registered car or vehicle in Spain.
It can often be cheaper to insure your British or UK registered vehicle in Spain. Our cheap British registered and UK plated car insurance policies in Spain meet all legal requirements. Cover starts from third party liability to fully comprehensive car insurance cover. Breakdown and legal assistance are included as standard for your English registered car and will cover you anywhere in Europe so you won't have to worry about Brexit issues with car insurance from us.
Insurance for Sand, Beach, Golf and Dune buggies.
Beach, golf, dune and VW buggy insurance is now available for Spanish and UK plated vehicles from us. This hard to find insurance in Spain has recently become available due to the increased popularity of these vehicles. Buggy insurance in Spain is cheap for UK plated vehicles and we recommend an additional personal accident and injury policy to offer further protection.
Bicycles today range from small pedal cycles to fully motorised electric bicycles and racing bicycles that can cost a lot of money. Insure them against theft and damage and protect yourself from accident and any injury that may occur with a bicycle insurance policy from www.insuranceinspain.com.Third party liability insurance for cyclists included.

Vehicle breakdown and recovery insurance.
It is illegal to tow a car in Spain unless it is a specific company designated to provide this service. Our breakdown & accident recovery service insurance will ensure that your vehicle and you are looked after. There is a free phone number that operates 24 hours a day 365 days a year and your cover starts from home.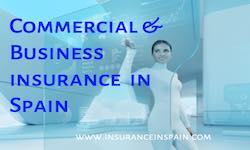 Bar & restaurant insurance in Spain.
Whether you have commercial premises, own a shop or boutique, have an online business, operate from a mobile location or from home, our business and commercial insurance can protect you with cover for goods, theft, employee dishonesty, deterioration of refrigerated stock, vandalism, consequential losses and loss of profit.
European Insurance cover included.
Camper vans, Motorhomes, Camping trailers and Caravans are extremely popular in Spain and there are thousands of campsites available all year round. Unlike many European countries, Spain has an open policy and does allow free parking and camping in selected areas. Safety and security are good on approved campsites. Insure your Campervan, Motorhome, Caravan with www.insuranceinspain.com
Car Dealer Warranty Insurance
Car dealer warranty insurance in Spain is now available from us. This dealer warranty insurance is a policy that permits the dealership selling cars in Spain to provide a warranty against mechanical and parts defects that are no longer covered by the manufacturer.
Collision Damage Waiver insurance for Car rentals in Spain.
By contracting our Collision Damage Waiver insurance for use with any car hire company in Spain or Worlwide, you can save up to 60% of your premiums. with single trip or annual policies, our collision Damage waiver insurance will give you peace of mind when renting cars in Spain.
Spanish Car insurance in English.
Car Insurance starts from the basic legal minimum insurance of third party, third party fire and theft cover, with or without windscreen cover to fully comprehensive. All include as standard, breakdown recovery and legal defence cover. Vans can also incorporate their contents, such as tools or goods used for your business. Named drivers only or for any driver use. Specific excess limits can help reduce insurance premiums.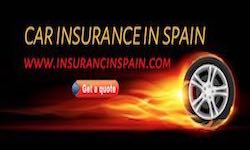 English car insurance in Spain
Whether you need to insure your Car in Spain on English Plates or you have a car you are importing or if you already have a Spanish registered car to insure, we provide car insurance in Spain to many Expats, with our policies in English. The cover is extensive and cheaper than any like for like car insurance policies in Spain.
Insuring your caravan in Spain.
If you have car insurance with www.insuranceinspain.com we can incorporate your caravan towing insurance within your car insurance policy free of charge up to 750kg. If the caravan you are towing is over 750kg we can provide you with a bespoke insurance policy. We can also insure British and foreign registered caravans and trailers.
Insuring a Castle or Historical Building in Spain.
If you own a Castle or Historical building, tourist attraction or public building, you will be searching everywhere for insurance in Spain. The type and use of building and whether it is listed or protected under the Spanish system to safeguard the architecture or the integral structure, you will find insurance for it here.
Pet insurance in Spain.
We all love our precious cats and pets and want to be able to afford them the protection they deserve should they become ill, without the worry of huge veterinary bills from illnesses or accidents. We can offer pet insurance plans, healthcare plans and pet insurance to give you that peace of mind. Everything from veterinary bills, medication, accidents, illnesses, death benefits, and much more is covered under our pet insurance policies.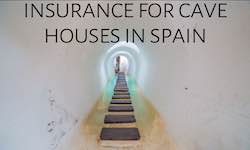 Insuring your cave houses in Spain is similar to insuring any other property in Spain. Obviously there are a few differences in that this particular property insurance needs to cover any subsidence and flooding issues and therefore surveys or inspections may need to be done depending on the age of the cave house. Some cave houses are ultramodern and have all the modern conveniences of conventional houses.
Insuring your Classic car or motorcycle in Spain.
We insure all types of Classic and Vintage Vehicles in Spain, from American and European Classics and Muscle Cars, Motorcycles, Vans, Pickups, Military vehicles and everything in between. These policies include the facility to agree the value of your classic car so you get the real value of the car included in your insurance policy. From the basic third party to fully Comprehensive classic vehicle insurance in Spain.
Check your community insurance policy in Spain.
If you live on an urbanisation and you pay annual fees towards the maintenance and upkeep of that community, you should ask your community for a copy of your Community insurance policy and read it. Such things as 24 hour a day, 365 days a year free call out assistance in the event of burst pipes and water leaks should be included as standard. If your community or urbanisation has one of our policies you can get some serious discounts on your own home and contents insurance.
Vans & Commercial vehicle Insurance.
Van and commercial vehicle insurance in Spain is available through us. Many more people today own vans, pick up trucks and small commercial vehicles to use them as their daily means of transport. Combining and having the right vehicle insurance makes sense. Multi car insurance discounts are also available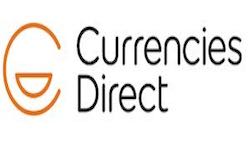 Cheap, secure Fee - Free money transfers.
Get fee-free money transfers for Spain for all your property, pension and day to day transfers at fixed rates for up to a year. Transferring money made simple, secure and fast. This is a great option if you are looking for cheap currency transfers to Spain of large amounts or regular pension transfers.
Is your dog classified as dangerous in Spain?
If you own a dog over 20kg in weight, regardless of age or breed, it may be classified as a dangerous dog in Spain. New laws and regulations in all autonomous regions of Spain require by law, that all dogs classified as dangerous dogs or breeds must have a minimum third party liability insurance, protecting you against your dog biting or injuring someone, or you being sued.
Pet Insurance in Spain - offers peace of mind.
It is always distressing when our pet dog gets ill or has an accident and we have to rush them to the Vet. Vets bills can be very expensive and we sometimes take for granted that nothing will ever happen to man's best friends. Just like humans, they do get ill from time to time and pet insurance is often the answer. Similar to any human medical and health plans, www.insuranceinspain.com has a pet insurance that will suit all your needs. Read more.
Drone & Model Aircraft insurance in Spain.
www.insuranceinspain.com have now sourced drone and model aircraft insurance in Spain. Liability insurance for private and hobbyist drone users and people that fly radio controlled models. More information on our Drone page.
Electric Scooter, Bicycle and Vehicle insurance in Spain
Spain has become one of the most adaptive countries in Europe and leading the way in the use of electric and Eco- style vehicles. New legislation means that there is a requirement to legally insure these vehicles for road use. There are several different categories of insurance depending on whether you are insuring an electric scooter, bicycle or road going vehicle such as a hybrid or totally electric vehicle.
Emergency Telephone Numbers for Liberty Seguros in Spain.
When you have an Emergency in Spain or Europe and you have a policy with Liberty Seguros through us, click on the picture and it will take you to a list of all the emergency telephone numbers you need to contact Liberty Seguros in Case of an Emergency. Emergency telephone numbers include the Liberty Seguros 24 hour breakdown and emergency service, house and home assistance, legal defence line, glass replacement numbers and Traffic Accident Healthcare numbers.
Insuring those special events in Spain..
Planning a special event or an event of any kind in Spain should be covered with an event insurance that will protect you from being sued by a mamber of the general public agianst personal and public injury, loss of earnings, cancellation and for any unseen event that may see you end up in court. Legal and defence is covered so that all your legal fees are paid by the insurer.
Insuring your Farmhouse in Spain.
If you have a smallholding or larger farm in Spain you will be looking for the right type of farmhouse and agricultural insurance to protect your assets. We can insure, crops, poultry, machinery, livestock and crops as well as provide insurance for buildings and contents and any civil and defence or public liability insurance in Spain.

Financial planning and taking care of your finances, life, pensions and inheritance is extremely important and often complex in Spain. We offer a full and comprehensive free evaluation and financial planning report by professional, qualified financial consultants and experts in their fields. Our Free confidential financial service is there to support you in these difficult financial times.
Fishing for insurance in Spain?
Fishing is big business in Spain, with the Ebro Delta becoming the capital of big catfish fishing in Europe. The northern territories of Spain have become famous hunting grounds. Insuring your equipment and fishing tackle from theft, misuse or simply protecting yourself from injury is essential. Fishing equipment can be very expensive to replace and fines can be high if you do something wrong.
Off-road and 4x4 vehicle insurance in Spain.
With plenty of off-road spaces to discover and with the huge increase in SUV four wheel drive type vehicles in Spain it is no wonder that people take to the hills. Insurance for your 4x4, off-road vehicle or for things like dune buggies, beach buggies, quads and special sand and modified off-road vehicles, we can insure them all, including UK registered vehicles. Have fun in the sun safely with the proper 4x4 insurance from www.insuranceinspain.com
Funeral planning in Spain.
Funeral planning and funeral plans in Spain are the trend at the moment. Funeral plans in Spain allow you to pre-pay for your funeral costs now, at today's prices and ensures that your next of kin and relatives do not have to worry about your funeral costs if and when you pass away in the future.
What is GAP insurance in Spain?
GAP Insurance is Spain is an insurance used to cover the difference between the Current Market Value of your Car and the amount that your insurance company in Spain will offer you in the event of the total loss of your vehicle. The insurance adds approximately 20% extra value for a small premium. Useful for car that have a high depreciation rate and vehicles over 7 years old.

Playing golf in Spain.
Spain's favourite pastime - Golf. With hundreds of spectacular golf courses all over Spain this is a golfers paradise. Not so when your golfing kit has been stolen or damaged or you have to pay a large drinks bill in the 19th hole for a hole-in-one! We can offer golf insurance to cover your golf buggy, golf clubs and the hole-in-one. Relax, enjoy your golf and take the worry and stress out of any concern about your expensive golf clubs.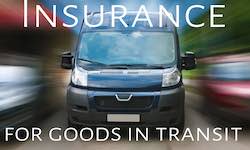 Insuring your goods in transit from anywhere in Spain. Whether you are a removal company, car transporter or have a business transporting and moving goods from Spain, a freight or haulage company, www.insuranceinspain.com can provide you with insurance to protect your client's goods against theft or damage during the move. You might be surprised to know that not many removal or transport companies operating in Spain have any form of insurance for the protection of the goods they carry.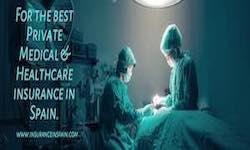 Health Insurance in Spain.
Having Health insurance in Spain is a serious consideration if you live, work or have retired to Spain. The healthcare service in Spain is very highly rated and many Expats seek private medical insurance to have that peace of mind in the event of any medical emergency and gain early access to any healthcare treatments needed.
Holiday home insurance in Spain

Holiday Home Insurance Costa Blanca & Spain.
Protecting that holiday home when you are not there is imperative. Insurance for your holiday home on the Costa Blanca or anywhere in Spain will cover you for things like burst pipes, damage from storms, theft and vandalism and all those things you might worry about when you are not there. Our holiday home insurance will provide you with 24 hour, 365 days a year home assistance even if you are away.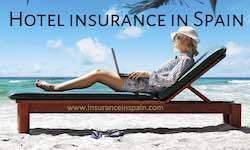 Insuring a Hotel, Hostel or Bed and Breakfast business in Spain couldn't be simpler. With cover for accidents and injuries, pools, guests and disasters, this cover is unique and tailored to your Hotel, Hostel or Bed and breakfast. We make sure you are covered for the right thing, protecting your interests and your assets for the future and giving you and your guests peace of mind. Please contact us Direct on 0034 965275727.
The best house, home, villa & holiday home insurance in Spain.
From small apartments, houses, urbanisations or private villas, www.insuranceinspain.com can cover them all. With 24 hour, 365 days a year free call out and assistance service, you won´t have to worry about any emergencies at home. www.insuranceinspain.com have comprehensive contents and all risks policies to cover valuables, computers, laptops and tablets, even your handbag whilst your out and about.
Horse, rider and tack insurance in Spain.
Spain is renown for it's fabulous horses and with excellent weather and plenty of places to ride, it is a wonderful experience for many. Low cost horse, pony and rider insurance is considered essential when riding a horse or pony in Spain to protect yourself and the horse or pony from accident and/or personal injury. Vet's fees for horses, can also be covered.
Hunting for Insurance in Spain?
Hunting is big business in Spain with the northern territories of Spain having become famous hunting grounds. Insuring your guns, equipment and tackle from theft, misuse or simply protecting yourself from injury is essential. Hunting equipment, guns, shells, clothing and boots can be very expensive to replace and fines can be high if you do something wrong.
Insuring your Hybrid or Electric Car in Spain.
Hybrid and Electric Car insurance in Spain is like any other type of car insurance in Spain. Spain has had a remarkable growth in Hybrid and Electric cars and the insurance companies are still gauging the impact on their insurance policies for repairs. These Hybrid and Electric cars do have many more safety features in them compared to most other modern vehicles, and we hope that this is reflected in the premiums.
Changing the face of insurance in Spain.
At www.insuranceinspain.com we aim to provide you with the best products and services available. We will be there for you when you need us most. Our staff are multi-lingual and will assist with any enquiries regarding insurance that you may have. Get a quote online at www.insuranceinspain.com or pop into our offices in Benitachell and join us for a coffee.
Insuring your jet ski in Spain.
Riding out to sea on a jet ski without a care in the world is a wonderful sensation. All too often these sleek, fast machines can turn into an accident waiting to happen. Floating objects, collisions and accidents with people in the sea and other boats happen far too often. Keep your jetski insured against any 3rd party liability, theft, fire and sinking. Be Safe on the water. Our low cost Jet Ski insurance keeps you covered.
Landlord and property rental insurance in Spain.
Like all good landlords, it makes common sense to ensure that you are properly protected against any property damage or loss of income from your rental property in Spain. From buildings and contents insurance through to civil and public liability, all risks and the peace of mind in knowing that you have a 24 hour 365 days a year emergency call out service. What better way to protect your property in Spain as the Landlord. Protect your assets and get the right Landlord insurance.
Death and taxes-a certainty in Spain.
Living in Spain is all about having fun and enjoying our life. The unexpected can happen and Life insurance premiums in Spain are low and is an excellent way to provide for your family or relatives if something should happen to you. Even a small life insurance cover of 10,000€ will cover your funeral costs and provide additional funds. With low premiums and cover up to the age of 80, our life insurance plans are worth having. GET a Life Insurance QUOTE NOW>>

Boat, yacht & Marine insurance in Spain.
Marine and boat insurance in Spain protects you and your boat in the event of any form of catastrophe at sea, whilst towing or even if it is moored in a Marina. With mandatory civil liability cover, damages to the boat itself and cover for the hull, engine, sails, masts, auxiliary equipment and crafts, special fixtures and equipment, personal belongings and the trailer. Accidents and loss of life, death and permanent disability, are just a few of the items covered in our fantastic boat insurance cover.

H
ealth insurance for Expats in Spain.
The medical system in Spain is excellent and if you contribute to the system you have access to the Spanish medical system. If you are early retired or live here and do not work, the chances are that you will require private medical insurance. Private medical insurance in Spain is highly rated by the Expats that live and work here. As everyone´s medical needs are different, please consult us for a quotation for Medical Insurance.
Mobility & Wheelchair insurance in Spain.
Insurance for Mobility Scooters and Wheelchairs is available in Spain. www.insuranceinspain.com can provide you with an effective insurance for your mobility scooter or wheelchair, or electric vehicle provided it complies with the correct regulations in Spain. Some of these insurance can be added to your house insurance policy if you have a current house policy with us. Now more than ever, regulations are being made to ensure the safe use of these mobility vehicles.
Insurance for life and Mortgages in Spain.
Life Insurance and mortgage protection insurance provides a life cover so that your family can benefit with a lump sum if you pass away. The life and mortgage insurance provides a life insurance benefit and an additional insurance that will pay off the balance of your mortgage in the event of death. As your mortgage payments decrease over time, life insurance cover increases as there is less mortgage to actually cover.
Insurance for Motorbikes & Motorcycles in Spain.
With fabulous mountain roads and idyllic scenery, it is no surprise that Spain is a nation of motorcyclists. whether a small 50cc scooter, a vintage motorbike, a road or racing bike, quad, three wheeler, enduro or motor cross. These policies are designed to provide you with essential or comprehensive cover and roadside assistance with breakdown recovery which can be used anywhere in Europe. Younger drivers can also be covered.

Travelling by Motorhome in Spain made Easy.
Insuring your Motorhome or Campervan in Spain to travel anywhere is a very simple process. Insurance policies specifically designed for Motorhomes and Campervans are available from www.insuranceinspain.com and can include British registered vehicles and incorporate a full breakdown and recovery service and ensures that you are not stranded on the side of the road. GET A QUOTE for your Motorhome,RV or Campervan NOW>>

Cover any accidents at work or at home.
Personal accident and injury insurance in Spain is designed to protect people who enjoy their free time by practising their favourite hobbies or sports such as cycling, hiking, skiing, athletics, tennis, paddle boarding, windsurfing etc. When you feel protected against unforeseen circumstances you will enjoy your leisure time even more. Read more. GET A QUOTE for a Personal, accident & injury policy NOW>>

Liberty Seguros will protect your pet.
This policy from Liberty Seguros is perfect for dog and cat owners who wish to protect their pet from expenses that may incur. Your Pet insurance benefits are covered anywhere in Europe and includes a phone help line which provides information, advice and a legal assistance service. Read more or get an insurance quote here.
Professional indemnity insurance for businesses in Spain.
As professional dealing with the general public, whether offering a service or advise, it is always advisable to protect yourself from being sued for any errors or emissions on your part. A simple and easy solution to protecting your business interests with Professional liability insurance in Spain.

Public liability Insurance in business.
Public liability insurance in Spain covers claims made by members of the public for incidents that occur in connection with your business activities. This includes activities that take place off-site, at events and activities organised by your company and covers anyone, apart from employees, with whom you interact as part of your business operations. Read more. GET A Public liability insurance QUOTE NOW>>
Protecting your rented property with insurance in Spain.
It is important to have the right kind of property rental insurance or holiday home insurance to make sure that in the event of an emergency, you have that all important 24 hour, 365 days a year emergency call out service. Fire, explosion, lightening, water damage, vandalism, theft and much more are covered under these policies.
Travel and Personal Accident Insurance for Scuba Diving in Spain.
Scuba diving in Spain is a popular sports activity due to the fact that most tourists tend to visit coastal regions. There are hundreds of Sport and Scuba diving schools to chose from. Make sure you are covered with some form of insurance and do check the insurance cover available from the diving school. We have two Scuba diving insurance options available.
Insuring your Sports or Luxury car in Spain.
Insuring your luxury car or sports car in Spain need not be expensive. It is important to make sure that you do have the right type of insurance to protect the correct value or replacement value of your sports car as there is often a difference between the market value and the insurance value. Most cars depreciate in value as soon as the car leaves the showroom, and protecting these assets makes common sense.

Budget insurance for static homes and caravans.
Static Caravans and static homes are very popular in Spain and many are permanently situated on campsites and individual plots of land. Used for holiday or permanent homes for residents in Spain, they can be a cheaper alternative to buying a fixed abode. Insurance products are available and we are here to advise you on the correct policy to suit your insurance needs wherever you are.
Trailer insurance in Spain.
Hitch up with our insurance for Trailers.
If you have a trailer, whether it be for garden refuse, a boat trailer, a horse box or something similar that you use in Spain that is under 750kg capacity, we can normally include cover free of charge if you have a car, van or commercial vehicle insurance with us. For trailers over 750kg www.insuranceinspain.com can provide a bespoke insurance policy for whatever your trailer is or is used for.
Traffic Accident insurance in Spain.

Protection for your daily life.
This product covers road/traffic accidents, whether you-re a pedestrian, cyclist, driver or passenger of any private or public transport. However the accident occurs, perhaps being knocked down by a cyclist or bus, accidental death, permanent disability, healthcare expenses, rescue costs such as calling an ambulance and cosmetic reconstruction are all covered by this traffic accident policy. from as little as €48.00 a year, you are protecting yourself from any traffic accident or as a passenger in any vehicle.

Insurance for WORLDWIDE travel destinations.
Today the Travel Insurance industry has changed with so much at stake from terrorism, loss of baggage, incessant delays and cancelled flights, it is no wonder that most of us seek some form of travel insurance in Spain. You should ask yourself if your travel insurance covers you in the event of a terror attack - ours does. Skiing, sports, single and multi-trip options are available. Read more. GET your Travel Insurance QUOTE NOW>>
Wedding and Travel Insurance in Spain.
In the heat of getting your wedding organised, you may have overlooked the simple process of giving yourself that final peace of mind of making sure that your belongs, your trip and your health are protected. www.insuranceinspain.com can help you make sure that you are properly protected.
Worldwide Pet Travel Insurance.
NEW & EXCLUSIVE TO www.insuranceinspain.com _ This amazing pet travel insurance is one of a kind and provides you with peace of mind for you and your pet wherever and whenever you travel, by sea, air or land, making sure your pet is protected for accidents and illnesses wherever you go. Emergency treatment and medications are covered. Contact us for details.
Insuring your Villa in Spain.
If you own a Villa in Spain it will most likely be your most valuable asset and it is imperative that you insure your Villa properly. You can cover the buildings and contents, all risks and jewellery insurance, your pets and your outbuildings and pools. Talk to our Specialist Villa insurance team and they will provide you with a competitive quote for your Villa. Getting the right insurance to cover your needs is an essential part of protecting your assets.
How V.I.P. Insurance in Spain can save you money.
V.I.P. Insurance is exclusively designed for those people who's property insurance premiums are over €1,000 per year. With this option you can reduce your premiums by as much as 30% and actually increase the levels and type of insurance cover. This includes such items as Jewellery as all risks, accidental damage and so much more.

Quad, a four wheeled, off-road utility vehicle.
With many off road links and amazing country and mountain roads all over Spain, Quads have become very popular. www.insuranceinspain.com can provide insurance for Quads in Spain which insures you, the Quad and your passengers. We also cover VW Buggies, Dune Buggies and Beach Buggies
Making an Insurance claim.

Insurance claim handling process.
www.insuranceinspain.com pride ourselves on the beneficial insurance services that we give to our customers. When you make a claim we will listen to your needs, be professional, polite and help you in every way that we can.
Making the most of your insurance business in Spain.
We provide a full network package for all insurance Agents and Brokers that want to work with us. We can improve your business model, provide finance and advice and increase your turnover dramatically with your online presence with our unique Site Engine Optimisation techniques. We can grow your insurance business by providing administration and claim services so that you can concentrate on selling your insurance products. Expanding your client base, providing you with the facility of not missing the opportunity to quote for just about any type of insurance that your clients may request, even if you are a tied insurance Agency in Spain. For more information please contact us.
Insurance Alicante Spain.
If you are looking for any form of insurance in Alicante Spain then we have the products for you. Our insurance products will cover your Car Insurance Alicante or House Insurance, Holiday Home Insurance, Health Insurance, pet Insurance, Life Insurance, Marine Insurance, and just about anything you need regarding insurance in Alicante or Spain is available.
Insurance Andalusia Spain.
Insurance Andalusia Spain, Insurance Andalusia, Car insurance Andalusia, House insurance Andalucia, Expat insurance Andalucia, Insurance Agents Andalucia, Insurance in English Andalucia, Holiday Home insurance Andalucia, Health Insurance Andalucia, British Registered Car Insurance Andalucia, Life Insurance Andalucia, Pet Insurance Andalucia, Insurance Andalusia, Marine insurance Andalucia, General insurance Andalucia,
Insurance Barcelona Spain.
Insurance Barcelona Spain, Insurance Barcelona, Car insurance Barcelona, House insurance Barcelona, Expat insurance Barcelona, Insurance Agents Barcelona, Insurance in English Barcelona, Holiday Home insurance Barcelona, Health Insurance Barcelona, British Registered Car Insurance Barcelona, Life Insurance Barcelona, Pet Insurance Barcelona, Insurance Barcelona, Marine insurance Barcelona, General insurance Barcelona, and so much more...
Insurance Torrevieja, La Zenia Spain.
Insurance Torrevieja Spain, Insurance Torrevieja, Car insurance Torrevieja, House insurance Torrevieja, Expat insurance Torrevieja, Insurance Agents Torrevieja, Insurance in English Torrevieja, Holiday Home insurance Torrevieja, Health Insurance Torrevieja, British Registered Car Insurance Torrevieja, Life Insurance Torrevieja, Pet Insurance Torrevieja, Insurance Torrevieja, Marine insurance Torrevieja, General insurance Torrevieja, Insurance la Zenia,
Insurance Cartegena Spain.
If you are looking for any form of insurance in Cartegena in Spain then we can provide you with any type of insurance you need. If you are an Insurance Agent in Cartegena or an insurance Broker in Cartegena and you want to improve your business and Network with www.insuranceinspain.com then please contact us for more information. Our Insurance Network in Spain will increase your business by at least 30% in the first insurance year.
Insurance Costa Brava, Spain.
We provide insurance for the Costa Brava region including Girona. This region is rapidly developing into an Expat haven as it is close to the French Border and only a few kilometers north of Barcelona. Expat insurance services in this area are relatively limited and we are looking for Agents and insurance Brokers in the Costa Brava area to join our affiliate program in Spain. the website www.insurancecostabrava.com is available for this purpose.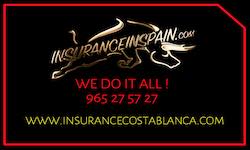 I
nsurance Costa Blanca, Spain.
Insurance for British registered cars on the Costa Blanca as well as House and holiday home insurance policies and property insurance on the Costa Blanca in Spain are all in English. Liability Insurance on the Costa Blanca and other insurances, with the exception of Pet Insurance in the Costa Blanca Area of Spain will be in Spainish. Get a quote for any car, house, holiday, life, or health insurance from our experts and we will explain the insurance conditions to you.
Insurance for just about anything in Mallorca including Car Insurance, House insurance, home insurance, holiday home insurnce, health insurance, life insurance, pet insurance, marine insurance, buildings and contents insurance, Landlords insurance, renters insurance, liability and Dangerous dog insurance, golf clubs and buggy insurance, we do it all.
Insurance in Valencia, Spain.
British registered car insurance is available in Valencia, with policies in English. These policies include the statutory 24/7 breakdown recovery insurance, 365 days a year, annual green card that is valid throughout Europe and with policies in English. House insurance for Landlords and renters with full liability and loss of earnings cover.
Insurance in Alicante | Insurance in Andalucia | Insurance in Barcelona | Insurance in Cartegena | Insurance Costa Almeria | Insurance Costa Blanca | Insurance Costa Brava | Insurance Costa Del Luz | Insurance Costa del Sol | | Insurance in Ibiza | Insurance in Lanzarote | Insurance in Madrid | Insurance in Mallorca | Insurance in Las Palmas | Insurance in Malaga | Insurance in Menorca | Insurance in Orihuela Costa | Insurance in Soto Grande | Insurance in Seville | Insurance in Torrevieja | Insurance in Valencia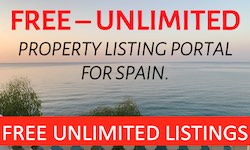 www.propertiesforsaleinspain.com
www.insuranceinspain.com have linked up with www.propertiesforsaleinspain.com to provide our viewers and clients with a FREE property Portal where you can advertise your property in Spain for sale totally FREE of charge or browse thousands of properties for sale. Additional services to help you sell or buy your property in Spain are also available. Highly recommended by us.
See our Insurance Blog Page for useful information.
https://www.insuranceinspain.com/blog.html On our Insurance blog page you will find information relating to interesting articles about insurance in Spain. Some of the topics include:-
If you want to know some information on boating in Spain and some of the laws governing the use and importation of boats in Spain, read this blog.
Blog - What to do if you have an accident with a dog in Spain.
In this blog we advise people on what to do in the event of you having an accident with a dog in Spain and how to approach the dog, give a basic examination, what to do about bleeding and broken bones, how to move a dog that has been injured and the basic resuscitation techniques.
Registered with the DGSFP under code number C0467X02326481P with registered offices at Carrer Les Capalletes 18, Bajo. Benitachell, 03726.
Copyright reserved www.insuranceinspain.com February 2018 A subsiduary of Plegasus Europe S.L.