Insurance for all 4 x 4 Spanish and UK registered Vehicles in Spain.
4 x 4 INSURANCE IN SPAIN & EUROPE IN ENGLISH
INSURANCE FOR 4X4 VEHICLE FOR USE IN EUROPE & SPAIN

With the abundance and popularity of SUV's and all-wheel-drive vehicles in Spain, these vehicles are now classified as a normal vehicle for personal use and travel.
We can cover both Spanish and UK or English plated vehicles as well as classic and vintage cars insurance or 4 wheel drive vehicles, whether for off-road use or personal/private use, all require insurance and we have a specialised insurance product for these.
Insurance for four-wheel drive and all terrain vehicles is available from Third party only and/or the minimum legal requirement to Fully Comprehensive insurance cover. Windscreen and breakdown recovery insurance is standard as well as legal and defence cover.
Some of the modern 4 x 4's are extremely luxurious and expensive vehicles and we can provide insurance for them all.
There are many different makes of 4 x 4 vehicles and the policies are designed to cater to your individual needs.
If you use it for camping, off-roads trips into the forests of Spain, fishing, hunting, or just for towing your boat, a trailer or a horsebox, have a look at our range of insurance services and can get you covered.
That`s why our professional staff will evaluate your needs and prepare a quotation without any obligation.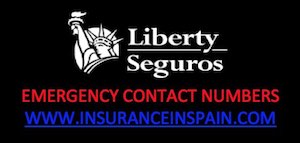 Copyright Plegasus Europe SL. All rights reserved. Updated February 2021