Insurance agents and brokers on the Costa Del Sol, Spain.
INSURANCE COSTA DEL SOL, SPAIN-IN ENGLISH

Insurance for British Registered cars, health, home, holiday home, life, pet, marine and just about anything else you want to cover in the Costa Del Sol region.
Expat Insurance in English for the Costa del Sol
The Costa del Sol or the Coast of the Sun, is in the region of Andalucia in the Southern part of Spain and as the name suggests it is a region of Coastal towns. There are over a hundred towns and villages where thousands of tourists flock every year for the sea, sunshine and celebrations of summer. It is a popular Expat community, and many have chosen to reside here permanently either to work, retire or just have a holiday home which they can return to several times a year.
Many residents rent their private properties to holiday makers to gain additional income during the hot summer months. With the hustle and bustle of Malaga, many Expats that live here, tend to travel back to their home countries to get away from it all.
With so many Expats living in the area there is a lot of things to do all year round. Popular restaurants and bars, music, arts and crafts, landscapes, biking tours, fabulous beaches and a rich cultural heritage exists, so there is something for every traveller to this lovely province.
In this day and age, it is essential, if you are a visitor or tourist to the region, to make sure you have the right travel insurance. Do read the terms and conditions and check what you are actually buying as some policies offer very little in the way of cover.
Health Insurance Costa Del Sol.
Private Healthcare insurance can be very expensive and unless you have a suitable and valid EHIC card you may not gain entry to the Spanish National Health System.
Please don't assume they will take care of you if you have an accident or injury. You will have to pay if you need to see any private practitioner or Doctor. The same applies to any dental treatment you need. Bear in mind that the EHIC card only covers the basic minor treatments necessary to "patch you up" until you can get back to your home country.
If you need to call an ambulance, you will be charged and if you can't show your EHIC card or Private health insurance card, and you will have to claim it back if you can. Brexit hasn't happened yet (as of January 2020) so things may change.
Helicopter Air Ambulance Service Costa Del Sol-Spain.
The Costa Del Sol also supports a private Helicopter Ambulance Service in Spain. This Air Ambulance and Transfer service is run on a membership basis and you can join for a fee. If you live in a difficult area to get to, or one that is far from the nearest hospital, it may be worth a consideration.
Tourism on the Costa Del Sol.
Malaga, what most people would refer to as the capital city, a thriving, bustling exuberance of tourism. Hop on hop off bus tours for sightseeing, Trips to other areas such as Gibraltar and Seville are regular from here.
Arabian Bath experiences at Malaga's Hammam Al Andaluz is a popular experience as is the tours to the Caminito Del Rey, one of the regions' most beautiful places, with boardwalks through the gorge and cliff faces. This is a very popular tourist destination and tickets are limited.
Insurance offices & Agents Costa Del Sol Spain.
Insurance on the Costa Del Sol is no longer a case of walking into an office and sitting down to discuss your requirements. Online insurance gives people the flexibility to shop around for better insurance products and services. We still operate on a one to one basis and we have an experienced professional team of multilingual staff that will find you what you need for the best premium.
It is our aim to provide you with the correct insurance first, after all, you are the one wanting a specific insurance cover and getting it right is the most important factor. So many Agents and Brokers in Spain today, take short cuts to reduce the premiums on insurance products by cutting small add-ons that can form a vital part of that insurance, just to lower the premium.
With insurance being a premium conscious product, we must be wary that you will get what you pay for, and insurance is not something that should be undertaken as the cheapest way of protecting you and your assets.
Our Services provide cover for just about any type of insurance you may need, from House insurance, right through to specific, individual liability insurances. Contact us on 965275727 or request a call back. We will be happy to offer you any insurance quote or advice in Spain, completely free of charge without any form of obligation and we won't pester you after the fact.
The Costa Del Sol is considered an affluent area and like other towns and cities, crime knows no boundaries. Break-ins and property theft are one of the biggest increases in crime as the Spanish economy continues to stagnate with the lack of Government over the past few years.
Local News on the Costa Del Sol, Spain.
For Local news In the Costa Del Sol area we would recommend reading the SUR in English as it is one of the most popular English language newspapers available online.
Brexit and the Costa Del Sol Spain.
Brexit has not been done yet, as of January 2020, with it taking so long, the initial panic by Expats living on the Costa Del Sol, has declined and those that wanted out before it happened have had time to do so. Sorting out your financial obligations such as taxes and financial planning should be done before Brexit occurs. If you haven't done so, we can offer a free, no obligation, and strictly confidential, financial planning service on the Costa Del Sol. Our Financial Consultants on the Costa Del Sol can visit you at home and provide you with any information you need to sort out your taxes and inheritance obligations in Spain.
With Boris Johnson proposing an Exit from Europe by the end of January, exchange rates between the pound and Euro have erred in favour of the pound, which should help the region this year as a higher value to the Euro will improve tourism.
If you need to convert GB Pounds to Euros, you can use our Currency Direct transfer facility to get some of the best exchange rates and lowest fees in the business.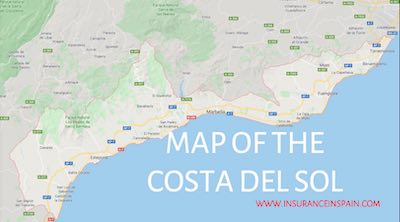 Copyright Plegasus Europe SL. All rights reserved. Updated February 2021