HOLIDAY HOME & RENTAL & LETTING INSURANCE IN SPAIN
HOLIDAY HOME INSURANCE IN SPAIN WITH THE BEST COVER - EVEN WHEN YOU ARE NOT THERE !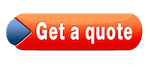 HOLIDAY HOME, RENTAL AND LETTINGS INSURANCE IN SPAIN.
www.insuranceinspain.com can provide you with quality holiday home insurance including buildings and contents cover. There is always the need to ensure that your holiday home is safe when you or your tenants are in the property. Protection for contents and accidental damage and a whole host of other options to suit your specific needs for insuring your holiday home or rental home in Spain. It is also probably more important that you have protection when you are not there. Peace of mind and knowing that you have a company that is looking after your needs is imperative. We understand that need. We also provide insurance cover for any wooden homes or houses.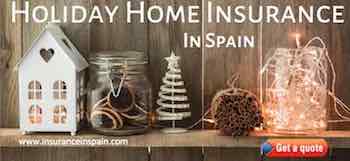 All we want to do is ensure that you can spend your time enjoying your holiday by taking the stress away from you should something go wrong, wether you are at home or away. Rest assured, it's what we do best. If there is one place we feel safe it's in our home. Liberty's Quality Home policy gives you one of the widest ranges of covers available in the Spanish insurance marketplace, which you can personalise and compliment with a variety of options. Wood, timber and prefabricated home insurance, is also available upon request.
New Home Improvement Service
This is a new Home Improvement service that you can use once per year, at no cost, to carry out all the small improvements and repairs that your home needs. It includes:
* Free call-out for the professional to visit your home.
* Up to 3 hours labour costs.
You can use this service to install bathroom and kitchen appliances, replace taps, assemble flat pack furniture, put up curtains and many other tasks which will save you time and money.
New IT Assistance Service
The Quality Home policy includes a technology assistance service via telephone or online chat, helping you resolve problems with computers, multimedia players and browsers.
* Installing and uninstalling applications.
* Setting up operating systems, hardware requirements, etc.
Additionally, when required, it includes the call-out costs and the first hour of the technicians time in situ.
BASIC PROTECTION.
* Fire
* Meteorological phenomena.
* Damage caused by water pipe breakages.
* Public Liability.
* Household Assistance.
* IT Assistance.
* Legal Defence.
* Home Improvement.
What´s more, if you are a landlord, you can take out the Landlord Defence Cover to claim for imperfections caused by tenants and the non-payment of rent.
PLUS PROTECTION:
The Plus Protection Policy provides additional cover for your household which includes:-
* Aesthetic restoration of the building and contents up to 3,000€
* Plexiglass/perspex furniture breakages.
* Broken windows, glass induction cooktop surfaces and glass in electrical appliances.
* Refrigerated goods.
* Garden reconstruction and garden furniture.
* Mugging.
PREMIUM PROTECTION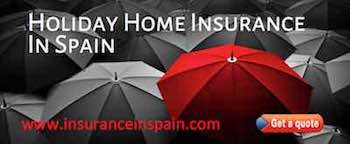 If you want to be 100% sure that you are totally covered then the Premium Protection Policy covers all of the above plus the following:-
* Excess water consumption due to water pipe breakages.
* Broken glass on Solar panels.
* Total building collapse.
* Accidental spills of liquids other than water.
On top of all these there is also additional optional cover for Plus and Premium policies if required:-
OPTIONAL COVER
* All risks insurance against accidental damage for your home.
* Increase the level of cover limit for valuable objects.
* Inclusion of mandatory public liability of dangerous dogs.
* All risks cover outside the the home for specified and non-specified goods.
Please contact us for a quote or if you would like to discuss the cover you require in more detail (recommended) then please call www.insuranceinspain.com on 965 27 57 27 during office hours and we will be delighted to offer you professional and friendly advice. We will give you a nice cup of tea or coffee if you decide to pay us a visit at our offices in Benitachell, and all this with out any obligation to purchase any products from us. Welcome to Spain.