The best Caravan & Towing Insurance in Spain for Expats in English
CARAVAN & TOWING INSURANCE IN SPAIN & EUROPE
INSURANCE FOR CARAVANS AND ANYTHING YOU TOW BEHIND A VEHICLE IN SPAIN

Some people hate caravans-we love'em.
We all love Caravans! Driving a Motor home or living in a Caravan and/or towing a Caravan in Spain can be a very rewarding and novel experience. Insuring your Caravan, whether it is a small trailer type pop up tent, larger multi-berthed luxury sleeper, a motor home or a static caravan, horse box, garden trailer or boat trailer www.insuranceinspain.com has the required insurances to suit your needs.

At www.insuranceinspain.com we can provide insurance for towing a caravan or trailer behind your vehicle whether it is Spanish or English registered, up to a maximum load of 750kg, FREE of charge when you take out one of our car insurance policies. If your existing car insurance policy does not cover you to tow anything, then we can provide a bespoke cover to enable you to do so.
Insurance for Trailers, Caravans, Horseboxes and much more....
Trailers, caravans, horse boxes or whatever you decide to tow that are 750kg or over can also be covered under a separate policy.

Additionally in the event of a breakdown, the breakdown recovery service will include the recovery of both of the vehicles, your car and the item you are towing, so that the caravan or trailer that is attached is not left on the side of the road.
www.insuranceinspain.com will be posting links and articles about caravans, caravan clubs, mobile and static homes, trailers and events that are taking place in and around Spain. If you have any interesting articles or links that you would like to include, please email them in the first instance to media@insuranceinspain.com. You will be notified by email if your article is used but we do reserve the right to amend and edit the article to suit the relevant topic.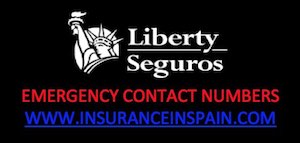 Copyright Plegasus Europe SL. All rights reserved. Updated February 2021