Apartment & Flat insurance in Spain - for Expats in English.



APARTMENT & FLAT INSURANCE IN SPAIN - IN ENGLISH
INSURING YOUR APARTMENT OR FLAT IN SPAIN.


Apartment and Flat insurance in Spain.
Whether you own your own apartment or flat in Spain, are just renting it or renting one out as an additional source of income, we have the insurance products suitable for you to cover your home.
If you own the apartment you may be part of a community buildings insurance scheme so you don´t need to cover the cost of the buildings insurance again. Check with the community provider of your apartment block and check to see what they are actually covering. If it is in Spanish and you can´t understand it send us a copy and we will be happy to explain the cover to you and advise it´s suitability for you.
If your buildings insurance is covered under the community scheme then you can save yourself some money and all you will need to do is cover your contents.
If you are just renting the apartment the same applies regarding the buildings insurance. It is likely to be insured by the rental company or landlord, but it is always worth checking. If you have rented an apartment fully furnished the landlord is likely to have the insurance to cover his contents but not your contents or personal effects.
Contents Insurance for Flats & Apartments in Spain.
It's a simple process and we always advise our clients to take photographs, even if it is just on your mobile phone, as this will provide proof in the event of a claim. Contents insurance can include valuables such as jewellery, laptops, electrical items and breakables. Accidental damage cover is available and all risks policies for valuables on you and about your person can also be covered.
Policies include 24 hour, 365 days a year home assistance.

Goods are insured on a value as new basis.

Index linked insured terms ensure that the sums do not become outdated and that in the event of a claim, you receive the adequate compensation payment.

An option to pay by instalments.
The options include:
Legal defence, claims for damages, an IT assistance service and a 24 hour assistance and a home improvement service.

Policies are in English and if you have a mortgage we can provide documentation to show your provider that you are fully covered.



Basic Cover for apartments and flats in Spain.

Fire, explosion, lightening, water damage, damage caused by acts of vandalism or of ill intent,

Floods, rain, hail, snow, broken windows, broken sanitary ware.

Theft with violence and mugging inside the home.

Miscellaneous expense of salvage.

Broad cover for public liability as the owner/tenant and head of the family, including public liability for fishing up to 300,500€

Repair assistance service, 24 hours a day, all year round and a DIY service.

Family legal defence.

IT assistance.

Legal defence for Internet

commerce.

Optional Cover. - Plus plan
Extension of cover for theft with violence, mugging and larceny.

Breakage extension: Perspex furniture, glass and ceramic hobs and glass in electrical appliances.

Aesthetic restoration of the building/contents. Garden reconstruction.

Replanting trees/garden.

Refrigerated goods.

Garden furniture.
Optional cover - Premium Plan
As above but includes:-

Excess water consumption.

Complete building collapse.

Accidental spills of liquid other than water.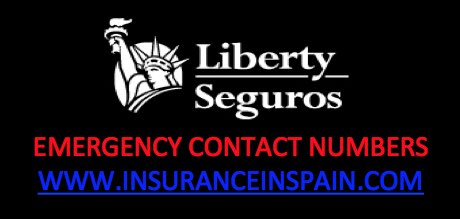 Copyright Plegasus Europe SL. All rights reserved. Updated February 2021