Mortgage and Life protection Insurance for Expats living in Spain.
MORTGAGE PROTECTION & LIFE INSURANCE IN SPAIN.
PROTECTING YOUR MORTGAGE WITH LIFE INSURANCE IN SPAIN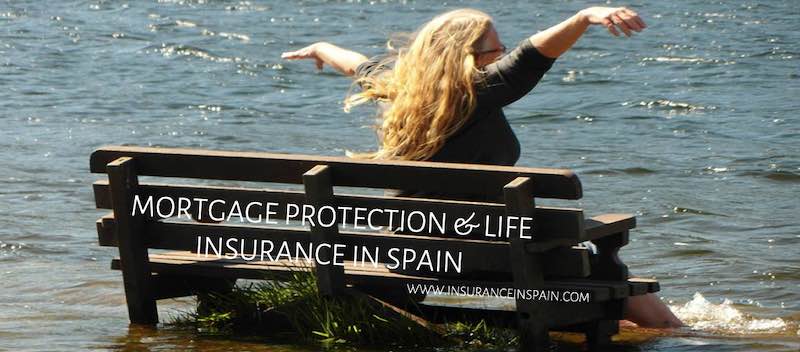 Life and Mortgage Protection Insurance in Spain.
Protecting your mortgage in Spain is quite a simple process and involves the use of a life insurance policy that will provide the funds to pay off your mortgage in the event of your death. Basically, the life insurance will pay off the amount of mortgage remaining at the time of your death and alleviate the financial burden that might be left to be dealt with by your family and friends.
If your mortgage has dropped during the period of cover and you don't owe as much to the Bank or mortgage brokerage, the balance of your life insurance cover will go to your Spouse or Children, depending upon how you have stated your affairs on your Will.
Mortgage Protection with the Banks in Spain.
If you have a life insurance or mortgage protection insurance policy in Spain through your Bank, you must be aware that you will be paying considerably more for that insurance product from the Bank. The banking industry in Spain has attempted to brow beat Expats into accepting that they must take out a Bank Mortgage protection Life insurance policy with them as part of the mortgage application. If you did not do so, they were likely to threaten an increase in the current lending rate and add that amount to your mortgage. This has been proven to be an illegal practice and any Banks now demanding that you take out a bank mortgage insurance policy for life insurance, should be reported.
Whatever type of life or mortgage protection insurance you feel you need to protect your assets and family, please call us for impartial, confidential advice.
Copyright Plegasus Europe SL. All rights reserved. Updated February 2021